Window Replacement Bridgewater NJ: Premier Company For Windows And Window Replacement
Request Free Consultation
What is window replacement?
Window replacement is the process of removing old windows and installing new ones to improve a home's energy efficiency, functionality, and appearance. Tyler Roofing specializes in home window replacement, offering professional services in New Jersey (NJ) and Pennsylvania (PA). With our expertise in Bridgewater NJ window installation, we provide replacement windows and window repair services to maintain your home's integrity. Tyler Roofing also deals with replacing window screens and conducting regular maintenance to ensure your windows remain in optimal condition. Trust Tyler Roofing for all your NJ window replacement and repair needs.
Window Replacement And Repair
Bow & Bay Windows Bridgewater NJ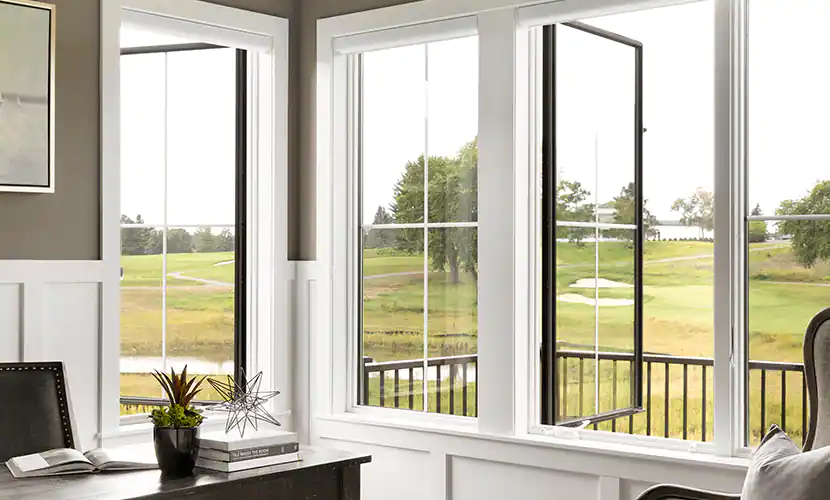 Casement Windows Bridgewater NJ

Double-Hung Windows Bridgewater NJ

Garden Windows Bridgewater NJ

Window Replacement Bridgewater NJ

Window Repair Bridgewater NJ

Expert Facts About Window Replacement: What You Should Expect
From the Professional set up of your new Bridgewater NJ windows, guaranteeing a flawless fit as well as top energy efficiency.
A broad variety of window styles to pick from, including double-hung, casement, bay/bow, sliding as well as more.
High-quality materials that are designed to last for many years alongside minimal maintenance required.
Professional advice on the ideal type of window for your home or business based on weather conditions and other factors.
Energy savings attributable to improved insulation provided by new windows.
Raised property value as the result of setting up top quality replacement windows in your house or company.
Warranties offered by most producers that cover equally parts as well as labor up to up to 10 years post installation is finished.
Tyler Roofing LLC provides affordable and professional roofing services with guaranteed satisfaction. We offer cost-effective solutions using quality materials and provide expert installation services.


Cost-Effective Solutions
At Tyler Roofing LLC, we understand that roofing projects can be costly. That's why we provide cost-effective solutions that fit within your budget without sacrificing quality.


Quality Materials Used
We use only the best quality materials for roofing projects to ensure longevity and durability. Our team knows the latest industry standards and techniques to ensure your roofing project is completed to the highest standards.


Professional Installation Services
Our team of roofing experts provides professional installation services with attention to detail, ensuring that your roof is installed the first time correctly. We take pride in our work and strive to exceed your expectations.


Guaranteed Satisfaction
We guarantee our work and strive to provide 100% satisfaction to all our customers. Our commitment to quality work and customer service sets us apart from our competitors.


Affordable Pricing
At Tyler Roofing LLC, we understand that roofing projects can be expensive. That's why we offer affordable pricing without sacrificing quality. We believe that everyone should have access to quality roofing services at an affordable price.
Request Free Consultation
Our Bridgewater NJ Location
Bridgewater is a Somerset County, New Jersey township in the United States. The area is rich in history. It is home to several historical sites, including the Middlebrook encampment, where the Continental Army spent the winter of 1778-1779 during the American Revolutionary War.
The weather in Bridgewater is generally mild and pleasant, with an average temperature of 53°F. The area experiences all four seasons, with warm summers and cool winters. The best time to visit Bridgewater is during the fall when the leaves change colors, and the temperatures are comfortable.
Interesting Facts
Bridgewater is home to the world's largest pharmaceutical company, Johnson & Johnson.
The township has a population of approximately 45,000 people.
The Bridgewater Commons Mall is a popular shopping destination in the area, with over 170 stores and restaurants.
The Somerset Patriots, a professional baseball team, play their home games at TD Bank Ballpark in Bridgewater.
Several major airports, including Newark Liberty International Airport and Philadelphia International Airport, serve Bridgewater.
Attractions
Several attractions in Bridgewater are worth visiting, including:
If you plan a trip to Bridgewater, check out these attractions and enjoy all the area has to offer!