Window Installation Green Brook NJ: New Jersey Windows Installation And Replacement For Your Home
Tyler Roofing LLC is the best window installation and replacement service provider in Green Brook NJ. As expert window installers in NJ and PA, we specialize in professional window installation, screen installations, and high-quality window services. Our skilled installers ensure windows are installed to perfection, making Tyler Roofing the top choice for new and replacement windows in the Garden State. Call (908) 722-9400.
Request Free Consultation
What is window installation?
Window installation is the process of installing new or replacement windows in a building, ensuring proper fit, insulation, and functionality. Tyler Roofing LLC, a quality window installation services provider in Green Brook NJ, offers expert window installers and professional window installation. Their team handles installations, window screens, and replacement services with utmost precision, making them one of the best window installers in NJ. Count on Tyler Roofing LLC for all your window-related needs in the Garden State.
Window Installation Services
Bow & Bay Windows Green Brook NJ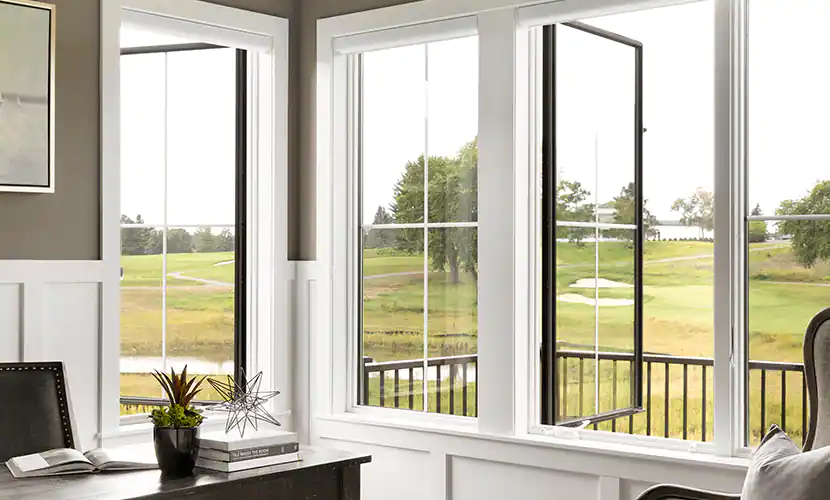 Casement Windows Green Brook NJ
Double-Hung Windows Green Brook NJ
Garden Windows Green Brook NJ
Window Replacement Green Brook NJ
Window Repair Green Brook NJ
Expert Facts About Window Installation: What You Should Expect
Professional window installation companies ought to offer a thorough estimate of the expense and timeframe for the installation project.
The windows must be fitted as per the manufacturer's instructions, local building codes, as well as industry standards.
It's possible that you require to acquire permits from your local government before starting work on your property.
Window installation usually requires a pair of individuals collaborating to guarantee appropriate placement and safe fastening of the window frame into place.
Measurements should be taken correctly before purchasing replacement windows to fit in accurately upon installation.
Choosing an energy-efficient window can assist minimize heating and cooling costs by maintaining airflow inside or outside depending on the season.
Properly sealed windows can additionally assist prevent the entry of dust, pollen, insects, noise pollution, and other environmental factors from entering your home.
Tyler Roofing LLC specializes in providing expert Green Brook NJ window installation services, offering a multitude of benefits to homeowners seeking to enhance their property.
• Cost savings through reduced energy bills and increased home value
• Improved comfort, natural light, and noise reduction
• Professional installation for optimal performance and durability
• Guaranteed results backed by quality assurance and customer satisfaction
Experience the advantages of window installation with Tyler Roofing LLC, where top-quality services meet customer satisfaction for an unmatched home improvement experience.
Request Free Consultation
Our Green Brook NJ Location
Somerset County NJ Cities We Serve